Scope of work:
UI Design & Development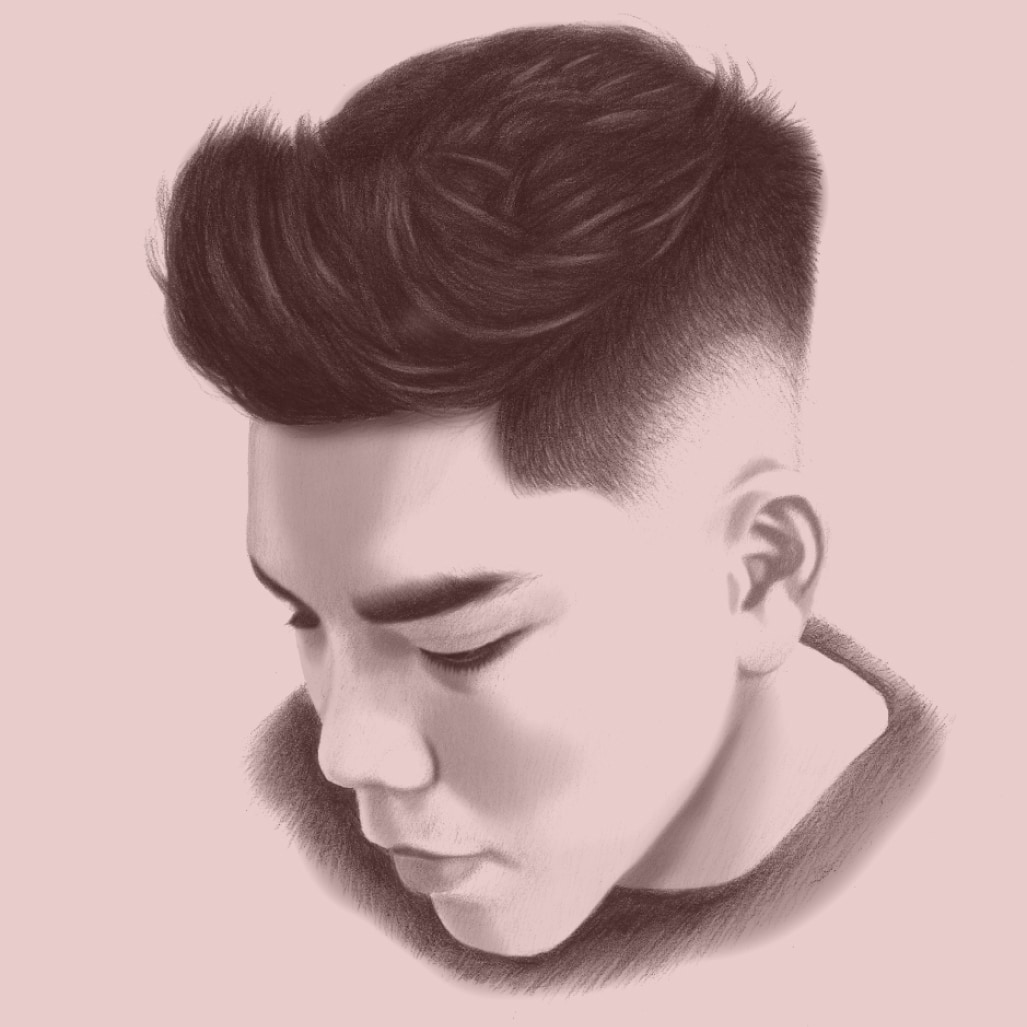 Intro
ICSMT ™ own development of a barber with 26 years of experience; this is an improved technique of men's haircut "fade", which he developed specifically for barber women. The client asked us to create a small landing page, with which he will tell about his technique and interest barber practitioners to try it in their own work
Decision
First we worked on the style of the site: we focused on pastel colors and a bit brutal font. Since the main task was the need to draw users' attention to certain points in the text, we focused on the use of animation, composition and visual range.

A bit of brutality combined with large typography allowed to emphasize the site's focus on barbers, and the chosen pastel color plays a role - attracts the attention of users, because they do not expect to see such a decision on a site dedicated to barbers.
Visit website
Composition
We used a variety of compositions, so that each block of text has its own design solution, which aims to attract the user's attention. Each subsequent screen is different from the previous one, and that's what we wanted.
Images
We collaborated with a visual artist from Netherlands who created four images of people: a barber woman and three Teddy clients, for whom he makes a "fade" haircut. The images are used on the home screen as an interactive element that attracts attention.
Landing has several videos that emphasize certain meanings of the text or attract attention. Yes, you can see the "prisoner", our planet and the tools of the barber, as if flying in the air
Mobile
In today's world, mobile design is as important as desktop
Awards
  — This site won international awards
  — This site won international awards